Stay safe CANADA and remember to BOOKMARK us.
BUBBLE TEA SUPPLIES is currently offered ONLINE and in Canada ONLY.
We import, manufacture and distribute to Bubble Tea Stores regionally. We carry a large selection of Bubble Tea Syrups, Purees, Cream Flavouring Powders, Tapioca Pearls, all Bubble Tea Machines (Sealer Machine, Shaking Machine, Ice Shavers, Tea Brewers). Also, toppings like Popping Boba, Coconut Jellies and many other canned goods.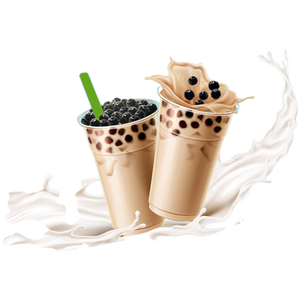 More Collections
CUPS & COVERS
We carry a large quantity of Bubble Tea cups, Lids and Sealing films that are widely used in the industry. Clear PP material are high on quality
DISCOVER NOW
BOBA TEA MACHINES
Bubble Tea machines that make your life a little more easier. Great for those busy bubble tea shops or Corporate Branding.
DISCOVER NOW
CASE ORDERING
Ordering supplies for business have never been so busy. A quick way to stock up your bubble tea supplies to keep business moving smoothly.
DISCOVER NOW